​MS Excel has become a standard worldwide when it comes to data entry and data analysis. Millions of people use it on a daily basis.

If you're a data analyst or aspire to be one, it pays off to know the right things that can save you time and effort.

In this article, I want to cover my top 5 Excel functions.

Excel functions form the backbone of data analysis in Excel. There are more than ~500 functions in Excel that can help you when working with numbers, text, or alphanumeric strings.

You don't need to know all the Excel functions of course. But if you get a grip on some of the important ones, then it can help you a lot in your daily work.

Here I am listing 5 Excel functions that you, as an analyst or an aspiring analyst, must learn to be more productive.

IF Function: If function evaluates a condition and if the condition is met, it returns the specified value, and if not, then it returns the other specified value. For example, if you are calculating commissions for sales reps, you quickly check whether their sales is above the threshold or not. If it is, it can give you the commission value, else it gives zero.
VLOOKUP Function: Vlookup is one of the most popular Excel functions. The V in the VLOOKUP function stands for Vertical as it scans the data in a column. Vlookup allows you to quickly scan a huge list of items, locate that item in the list, and then fetch any value from that row. To understand it better, imagine you go to a restaurant and scan their menu. As you as you finalize the item you wish to order, you will look at the right if it to see the price. Vlookup works the same way. If will scan a list and locate the item (food item in this case) and return the value from the same row (price of that food item).
SUMIFs function: This function adds the values in the specified range if the specified conditions are met. For example, if you have the sales data, you can quickly add what were the total sales from all the outlets in the north region.
COUNTIFs function: This function counts the values in the specified range if the specified conditions are met. It works the same way as the SUMIF function.
LEFT Function: This function is to be used when working with text. It can extract the specified number of characters from a given text string. For example, if I want to extract the first 5 alphabets from "spreadsheet", I can use this function.

These Excel Functions will get you started.

​Once you have a good handle on these functions, start experimenting with other functions.
Powered by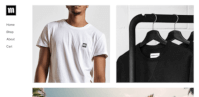 Create your own unique website with customizable templates.